Blair Beauchamp

Full Name:

Blair Elle Beauchamp

Nicknames:

B, Blair

Date of Birth:

September 20, 2080

Place of Birth:

Marseille, France

Blood Status:

Half-Blood

House:

TBD

Marital Status:

Not now.
Blair Elle Beaumont was born to parents William and Elizabeth Beaumont on September 20, 2080. She will be starting Hogwarts School of Witchcraft and Wizardry in 2091.
Early Life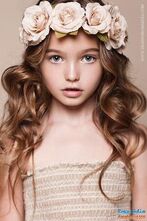 -to be edited-
Education at Hogwarts
-to be edited as completed or during-
Appearance
Blair has blonde hair much like the women of her family with her green eyes that her family call a mix between her mum and her dad's eyes.
Her friend, Blair and her have made a bet if by the time she is fourteen and she still hasn't found the lucky charm they lost in Blair's grandparents home she will have to dye her hair purple...Being Blair she made a bet that Briar would have to dye her hair blue.
Personality and Character Traits
tbd
Relationships
Family
William Beaumont
TBE
Elizabeth Beaumont
TBE
Daniel Beaumont
TBE
Phillip Beaumont
TBE
Friends
Briar Beauchamp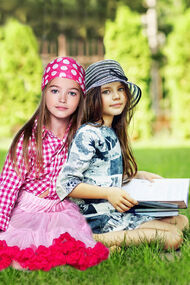 Blair and Briar have been best friends since day one! The two are always together and are rarely seen apart.
Chuck Beauchamp
Chuck and Blair have never seen eye to eye, and the only reason she talks to the older boy is simply he is the brother of her best friend. She does have a prank war that the two battle in when they do meet up.
Etymology
Blair is of Scottish Gaelic origin and means "plain", "field", "battlefield". The creator admits she chose the name because of Gossip Girl's Blair.
Elle chosen because the creator's little sister likes Cinderella but the creator liked Elle better. It derives from the French pronoun "elle", meaning "she".
Beaumont chosen from a long list of French surnames, means "beautiful mountain".
A word from the creator
tbe
Community content is available under
CC-BY-SA
unless otherwise noted.