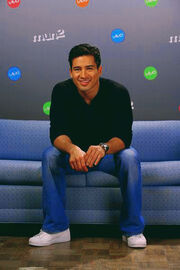 Enrico Antonio Serio was a Division Head in the Department of International Magical Cooperation and is the former Editor in Chief of the Daily Prophet. He is suspected of eloping with former Senior Undersecretary Angelina Gilmore.
Basics
Name:
Age:
Something:
Appearance
Height: 5'11
Eye Color: Dark Brown
Hair Color: Black
Skin: A nice warm, tan color, reflective of his Mexican-Italian American heritage
Personality
Awesome.
History
To come.